Details

Published: Monday, 07 June 2021 14:43
Written by Ben Tasker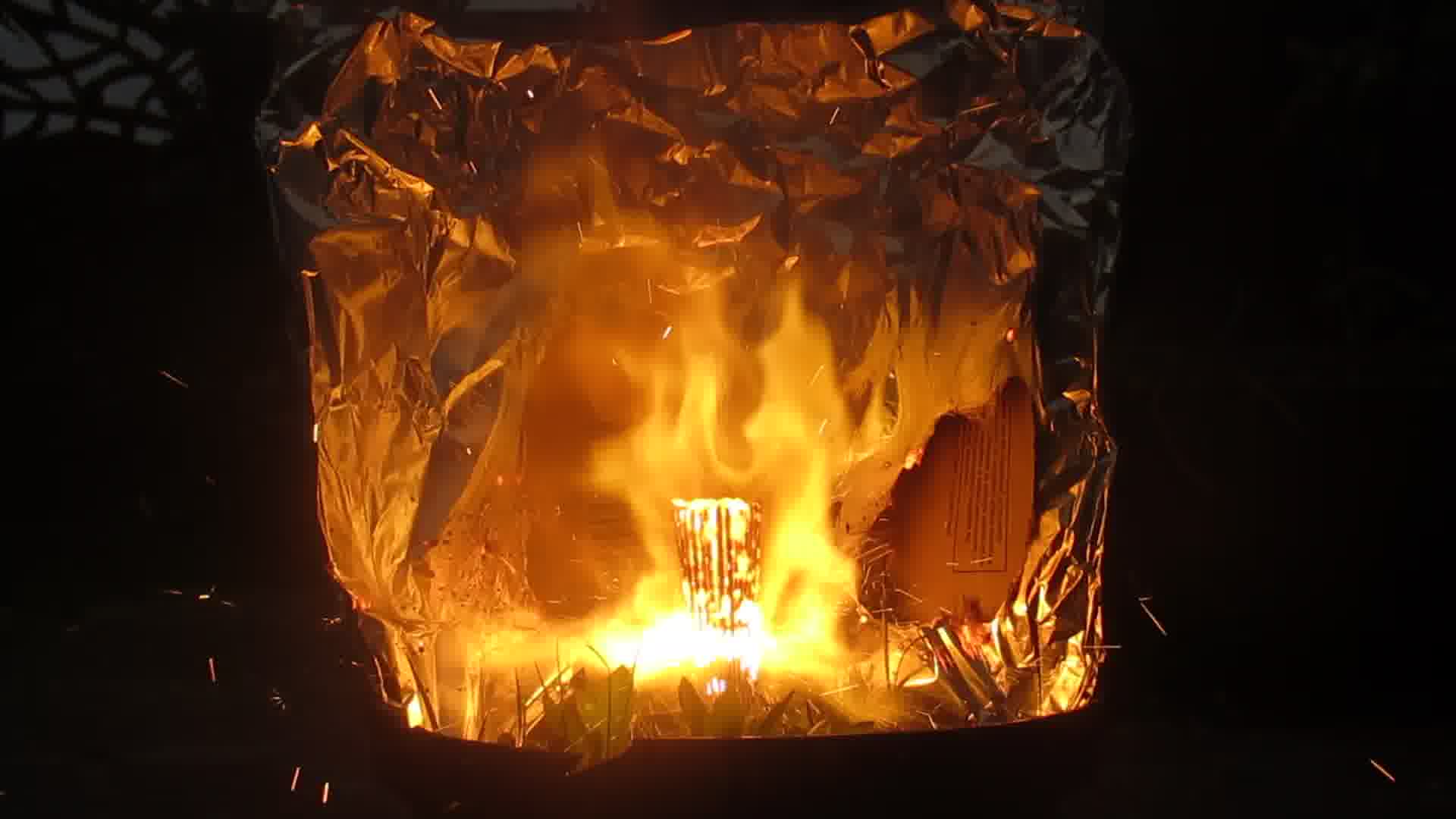 Firstly, to deal with the obvious: the term sparkler bomb is a bit of a misnomer, the burst isn't contained -  there's no explosion, just a large woosh. There are, of course, ways to contain them and make a bang, but doing so is (frankly) twattish and far, far less fun (even before it goes wrong and puts you in A&E).
Secondly: this post is offered as a bit of fun, not as an instructable - if you're silly enough to try and recreate (or better) my mischief, then the consequences lie with you and you alone.
Anyway, moving on...
One of my earlier memories of being on the internet, was delight at finding pages talking about creating sparkler bombs. Pages much like this post (in fact, I'm all but certain that was one of them, I remember the humour and definitely remember the imagery).
Much like any obsession on the earlier web, I only had photos to go on (Youtube wouldn't be created, let alone mainstream, for years - even where videos were recorded, they were shared as framegrabs).
The photos, though, showed some fairly spectacular results: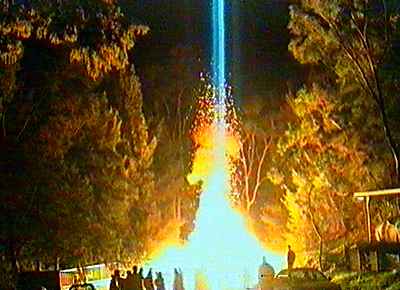 That blue line is an artefact of the CCD in the camera the image was captured on (i.e. it's not really there), but it does nothing but add to the effect.

At the time, I couldn't possibly have built a sparkler bomb myself - being too young to buy the things was a surmountable obstacle, but not having the funds to buy them in the first place was not. And so, some things that should not have been forgotten were lost - at least for a time.
Actually, I have periodically thought about them - usually when handed a sparkler - but the thought's slipped from my mind well before being able to act on it.
Recently though, I had need for a couple of small sparklers (think of things you put on a cake), and had the rest of the pack left over. Being mini sparklers it was never going to be anything near as spectacular as the image above, but nowadays we do have an availability of cheap video cameras to watch things in slow-mo so I figured it'd still be interesting to try.