Details

Category: Vehicles
Published: Tuesday, 03 July 2018 16:40
Written by Ben Tasker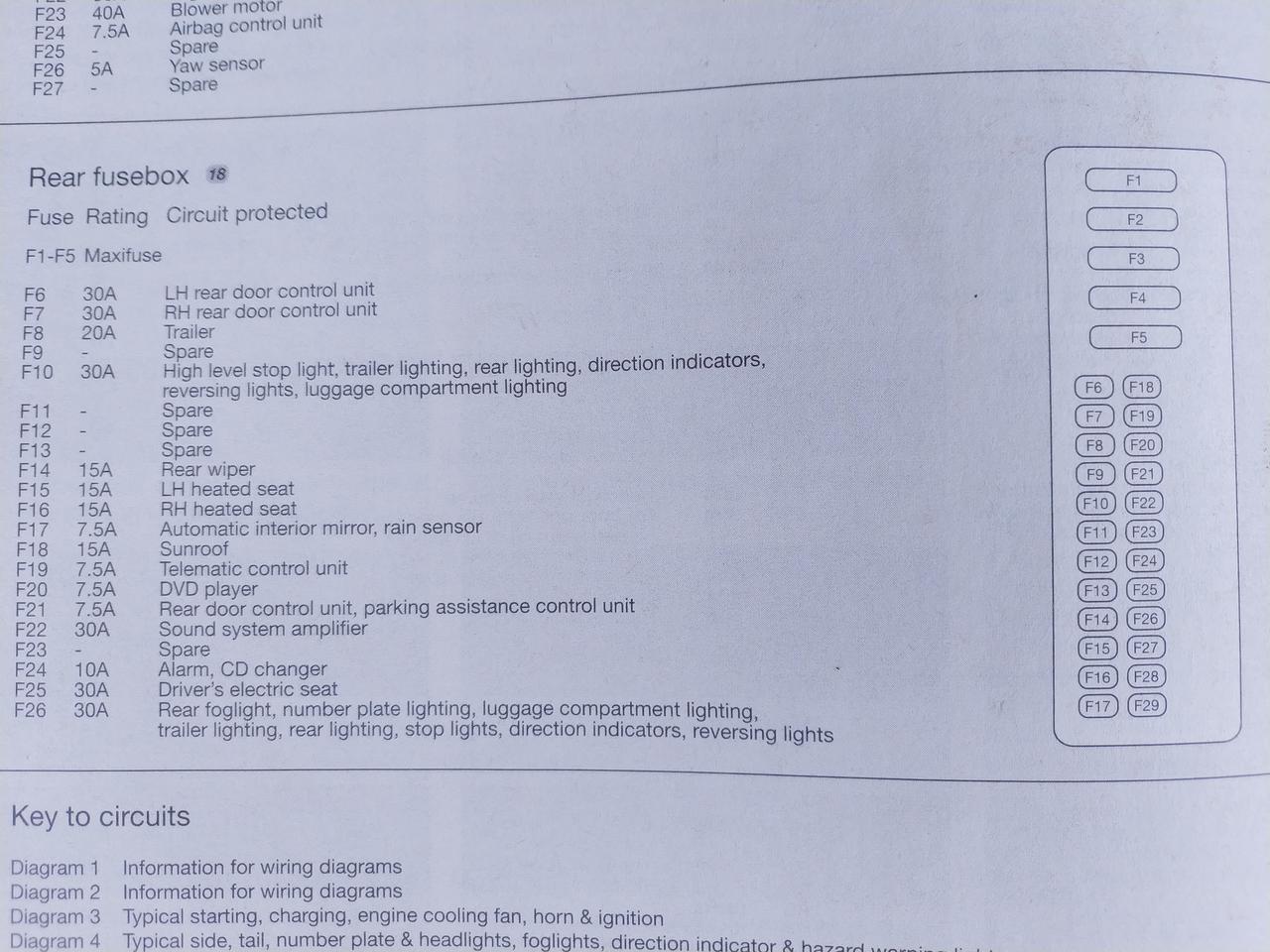 The rear fusebox is located in the boot, behind the right hand side panel. The panel should just pull outwards and then you'll see the fusebox and rear electrical centre (also the stock amp if it was fitted at the factory).
This documentation details what each of those fuses are. The image is clicky so you can view a larger version if required.