Details

Category: Linux
Published: Sunday, 26 May 2019 11:29
Written by Ben Tasker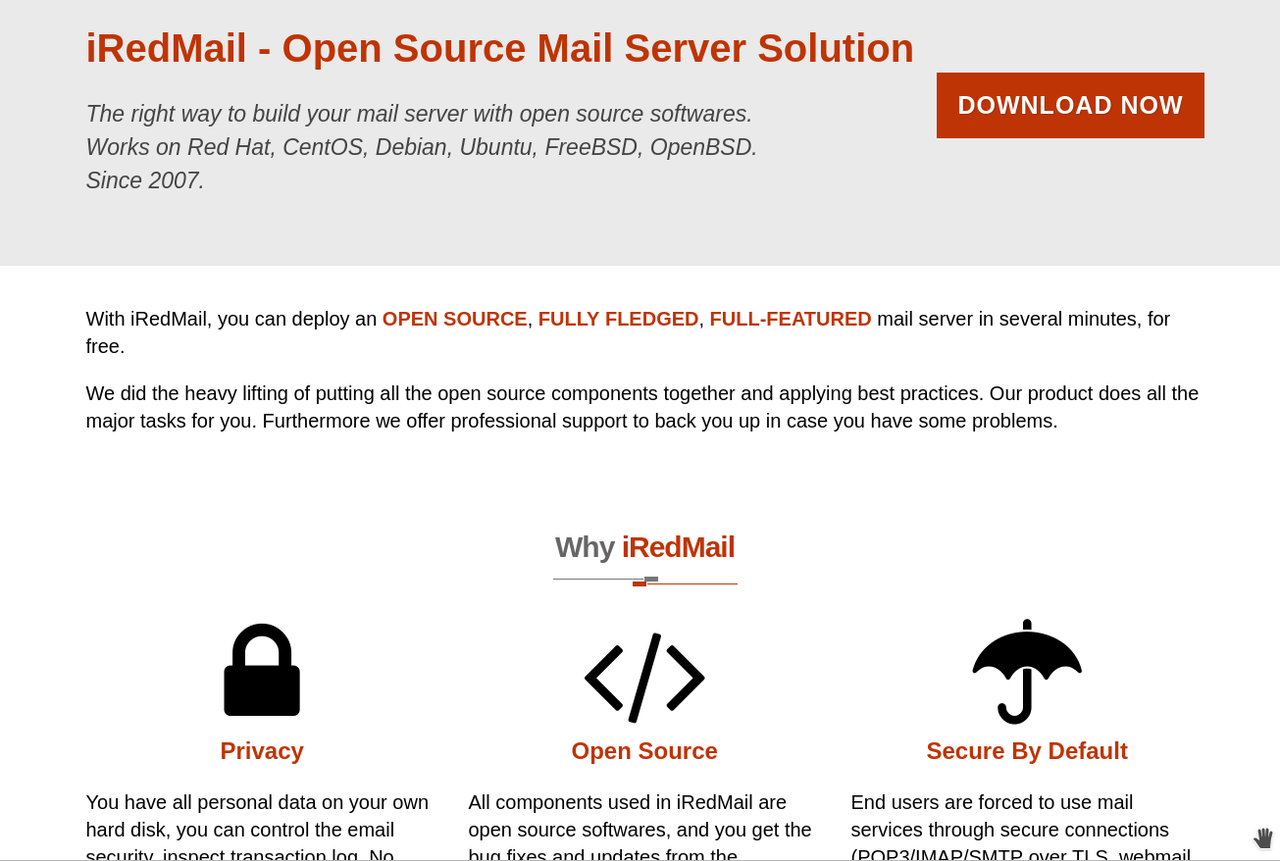 I've run my own mail server for quite some time, but it's started to reach the point where a refresh is probably in order.
Normally, I'd prefer to build from scratch, but I thought, this time, I'd have a look at some of the "off-the-shelf" solutions that now exist. Mailinabox was quickly discounted because there's no real configurability, which doesn't sit well with me (it does simplify installation, but makes long-term management that much harder).
iRedMail seems to have a reasonable following, and a scan of it's website and documentation suggested that it is, at least, reasonably sane.
This documentation details the process I followed to install iRedMail on Debian 8 (Jessie). I used Jessie rather than Stretch (9) because that's what the VM I was repurposing was imaged with.